1-800-726-2302
33 Leisure Life Resort PO BOX 1134 Greenville ME 04441
Moosehead Lake's best family value!
Rooms & Rates Facilities Restaurant Campground Contact Us
Nous parlons Francais (we speak French)
Family business conveniently located in Greenville Maine, on Moosehead lake.
Motel rooms with kitchenettes, casual restaurant and lounge welcomes you and your family and friends for one night or a week long vacation.
Trailside Restaurant is also open to the public all year long.
Located 3/4 of a mile from Greenville center and on ITS 85/86 snowmobile trail
and ATV trails.
LIKE US ON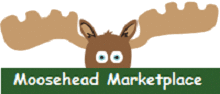 New! Moosehead Marketplace, Greenville, Maine
An online store featuring local products and gift crates, FREE delivery to YOUR motel room.
Chamber of Commerce
OUR HUNTING PACKAGE More infos...
Katahdin Steamship We are one of the closest motel to the boat
Moosehead ATV riders Located on the trail going to Kokadjo
Local Greenville ATV trails map
Rafting with Northeast White Water
Wildlife Adventures with Chris Young : moose and eagles safaris, fishing and hunting trips
Moosehead Riders snowmobile club Club Trail Conditions
Gift Certificates all year around, any amount, available for the restaurant and lodging,
call us today 1.800.726.2302
Birthdays, Anniversaries or just because...